Featured Collections' draw on content from the PEN America Digital Archives to create curated stories on major themes, events, and personalities in modern American literature and culture. Curators for these collections will include PEN America Staff and Trustees, as well as prominent authors, critics, human rights advocates, and other partners. If you have a topic to suggest for a collection, or would like to curate a collection yourself, please contact us at [email protected]. Stay tuned for more Featured Collections, coming soon.
Thirty Years of Toni Morrison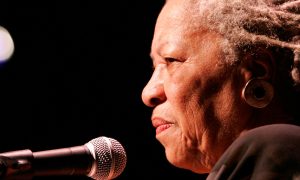 Toni Morrison's participation over more 30 years in PEN America's public programing has consistently challenged restrictive thinking about literature's universality and produced irrefutable evidence that the history and culture of the United States is incomprehensible without the African-American experience. From censorship textbook censorship...
---
1986 PEN Congress: The Writer and the State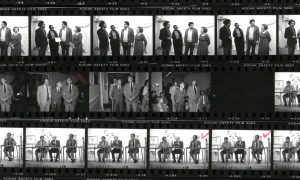 In 1986 over 600 writers from around the world descended on New York City for the 48th International PEN Congress, a weeklong gathering for roundtable discussions and literary sessions helmed by the then PEN America President Norman Mailer. Elected in 1984, Mailer announced that PEN America would host the 1986 international...
---